What can you do in Italy aside from eating and visiting popular tourist spots? Check out our list of top choices:
Play a game of finding how many "David" statues are in Florence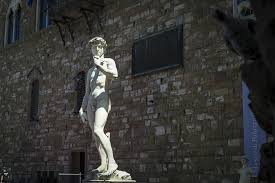 Do you know that the statue of David is all over Florence? Play a game while in Florence and find out how many statues of David there are. Don't be satisfied with just seeing the real on in the Galleria dell'Accademia or just stop once you find one too in the Piazza Signoria because there are a lot more.
Wander at night at the Trastevere neighbourhood in Rome
When in Rome, expect to spend on overpriced meals especially when you are in the tourist spots. When you get tired of spending too much on food, visit the Trastevere neighbourhood in Rome where you will expect twisting cobbled streets that are quiet and peaceful during the day, but becomes different by offering cheap food at night.
Visit Pompeii
Pompeii is a very unique place that has been persevered in time. Imagine if you were in 79 A.D and experienced the wrath of Mount Vesuvius, the residents of Pompeii is for certain did not enjoy the view. Today, we can visit the not just Pompeii but also nearby Herculaneum and feel the preserved artifacts and human remains as a unique experience.
Eat two scoops of Gelato
This is the easiest you can do while in Italy and a well-deserved activity. Do not worry, since you won't get fat. Italian ice cream is mostly made of milk and no cream so it is less fattening than you think and eating two scoops, is just a practical solution while you walk around Venice.