Singapore may be the smallest nation by land area but it is the most prosperous in South East Asia. Over the years, it has made itself known as one of the top choices for first-time international travel, metropolitan luxuries, and family-oriented vacations.
If you are travelling to Singapore soon, here are some of the places that you should visit: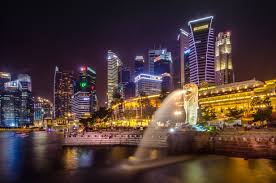 Singapore Zoo. Get up close to orangutans and dodge Malaysian flying foxes. The Singapore zoo is a combination of a zoo and a botanic garden. It has 26 soothing hectares so there is a lot of lands to cover.
National Gallery Singapore. This National Gallery is the country's City Hall and Old Supreme Court buildings hold a world-class collection of 19th century and modern Southeast Asia Gallery.
Baba House. How about visiting the country's best-preserved Peranakan heritage homes at Baba House. This gorgeous blue three-storey building that was built in the 1890s was given to the National University of Singapore by a member of the family that once lived in the property. It was then renovated to match how it once looked in 1928 when it was most magnificent.
Garden by the Bay. This 21st-century botanic garden cost about S$1 billion with its 101-hectare land of biodomes and Supertrees that will make you will feel that you are in high-tech fantasy land. The Flower Dome is similar to the dry Mediterranean climates found all over the world. Two of the connecting Supertrees is the OCBC Skyway that offers knockout views of the gardens, the city and the South China Sea.